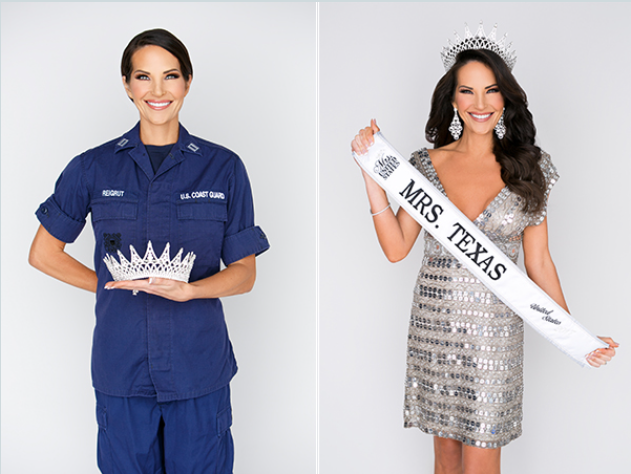 I saw this article about Ann Marie Reigrut posted on LinkedIn by my friend and colleague Thomas Betancourt. It is also an article in the Maritime Executive publication. I also had a recent discussion with Colonel Mike Fossum, COO of Texas A&M at Galveston, about some mutual interests in Galveston between Gulf Copper and Manufacturing Inc. and the school. The connection between the article and my discussions with Col. Fossum, is the obvious pride that so many people have in what is happening on a small little island dwarfed and hidden by Galveston Island. I am referring to the growing fortunes of Texas A&M at Galveston on Pelican Island. And therefore, while fresh on my mind, I will take this opportunity to promote one of their causes. Colonel Fossum and Rear Admiral Mike Rodriguez have begun a renewed effort to obtain a new training ship for Texas A&M at Galveston, or The Texas Maritime Academy. As a class of 1981 cadet, I lived on the T.S. Texas Clipper  for four (4) years and had three (3) memorable training cruises on her. Without the opportunity to gain this education and experience, I would not have been able to have the life experiences that I have been able to enjoy and covet. I am certain that all of my fellow alumni, including Ann Marie Reigrut, will agree with me on this.
I would ask anyone that is reading this to consider the value of having a school in Texas that can offer a maritime education that includes a license to be an engineer or navigation officer on merchant vessels. Many of us are familiar with the argument that a healthy merchant marine is required for our national defense, and this is a logical conclusion from past history of international conflicts, however we should also consider the many other reasons this education is valuable to a healthy diversified economy. Those of us that were raised on the coast, and have maritime lives, know that marine transportation is the main circulatory system of the economy. The amount of goods that we manufacture and ship out of our country, that we purchase and ship into our country, and that we trade between the regions of the USA, are tremendous. The careers related to this industry on ships, in ports, and along our waterways is significant, not to mention the secondary and induced jobs that are related. Universities that educate the leaders of this industry are critical to the success of this industry. Texas Maritime Academy has been a catalyst for many alumni to become Master Mariners, Chief Engineers, Navy Pilots, harbor pilots such as Houston Pilots or Texas City-Galveston Pilots, and Admiralty Lawyers, as well as other careers that help bring prosperity to the individuals themselves as well as the community.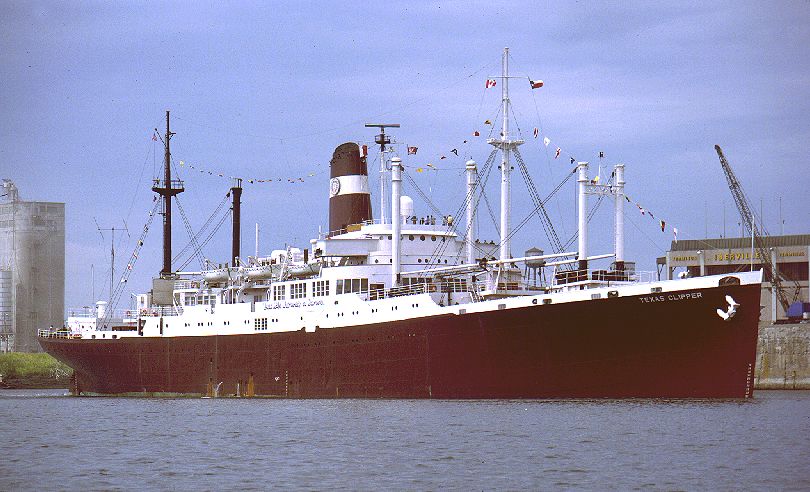 The success of this education is dependent of the practical application of the knowledge gained. This practical experience is not possible without a training ship or a maritime industry that that can provide the experience in their fleet of vessels, or both. For the case of Texas A&M at Galveston and The Texas Maritime Academy, let us support Colonel Mike Fossum and Rear Admiral Mike Rodriguez in their efforts to successfully bring an appropriate training ship to their school. Success will require the support of our legislatures, The Maritime Administration, Texas A&M, the Texas A&M Foundation, as well as any of us and our friends and colleagues that may be able to promote and support the cause. Thank you Thomas, for posting the story about Ann Marie Reigrut. Thank you Colonel Mike Fossum and RADM Mike ROdriguez for taking the cause of TAMUG and TMA with such gusto, and thank you all in advance for supporting this cause in any and everyway you can. If anyone wishes for more insight, or help in anyway, feel free to contact me.
Gig em,