This September 19th and 20th, the Center for Offshore Safety (COS) will hold it's 5th annual Forum. The theme for 2017 is Transforming Learnings into Action.  The COS focuses on offshore safety on the U.S. Outer Continental Shelf (OCS), "with the purpose of adopting standards of excellence to ensure continuous improvement in safety and operational integrity" for the offshore oil and gas industry. As an industry lead organization, the COS has a stated responsibility for:
Development of good practice documents for the offshore industry the areas of Safety and Environmental Management Systems (SEMS)
Assuring that third party certification program auditors meet the programs goals and objectives
Compiling and analyzing key industry safety performance metric
Coordination Center sponsored functions designed to facilitate sharing and learning process
Identifying and promoting opportunities for the industry to continuously improve
Development of outreach programs to facilitate communicating with government and external stakeholders
Utilizing eleven different work groups, the COS focuses on collaboration and sharing through various means, audits, and learning from incidents and near misses. Most of the major owners/operators/lease holders and drilling contractors as well as the major service and equipment providers that have a presence in the US Gulf of Mexico are members. The COS also enjoys close affiliation with the following industry organizations as they have common goals and interests: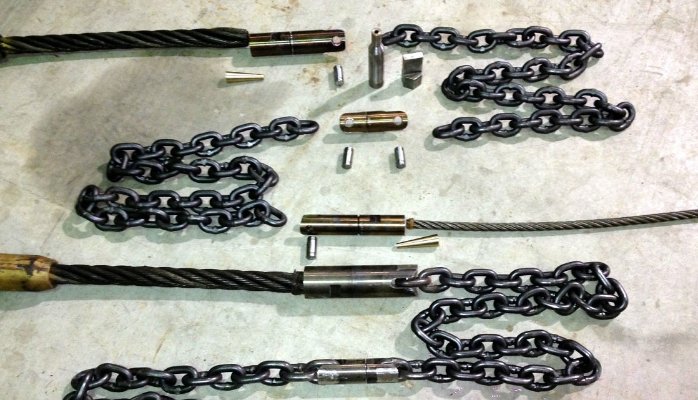 The annual forum is part of the COS commitment to industry collaboration and regulatory agency engagement. This will be Gulf Copper and Manufacturing's second year to participate as an exhibitor of our drill line end connector. The Gulf Copper drill line end connector or "Safe Reeve" is a patented connection system for cables of diameters 1-3/8 inch to 2-1/8 inch. The original design was created in 2007, this year marks the tenth year of development and operation with out a connection failure or drop. Most of the deep water and ultra deep water drilling contractors have adopted the Gulf Copper system of connection into their best practices or standards. There will be samples at the exhibitor booth and company representatives, anyone that has responsibility for offshore safety, drilling operations, or minimizing downtime, you will be interested to see our product. Everyone in these jobs is aware of the risks associated with a dropped drill line during change out. The risks of injury and/or fatality are not insignificant, and the downtime for investigations, root cause analysis, and restringing the drill line are significant. Using the Gulf Copper drill line end connector "Safe Reeve", is a proven method to avoid incidents and down time. We will be participating in the COS 5th Annual Forum and hope to see you there.
Be Safe in all that you do,